Geography Lesson: Where the heck is Brunei?
Shane Rogers

With rumors persisting that there may be a V8Supercar race in the state of Brunei possibly as early as 2001, many questions result. The first question we can answer for you right now, just where is Brunei?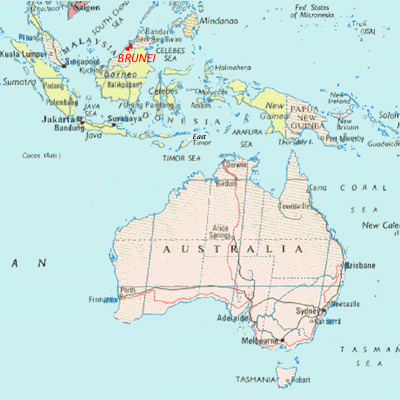 Brunei lies in the middle on the northern coast of Borneo, the capital of Borneo is Bandar Seri Begawan. As the crow flies it is about 2600km north west of Darwin.