Richo's World: Softening up the saddle
Steven Richards

Castrol Perkins Racingís Steven Richards is in the middle of a frantic push to make the grid for next monthís Australian Grand Prix support races in Melbourne. In this exclusive column for Conrod.com.au, Richards gives us a progress report.


Itís mid February, and most teams are flat out in the push to have new cars on the grid for the new season. Down at Castrol Perkins land, we are in the same boat Ė and the race is on!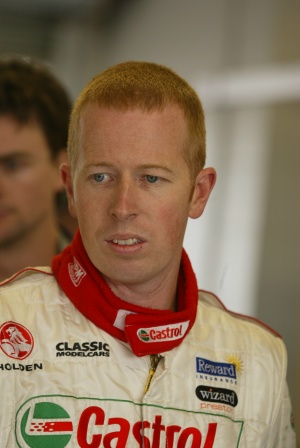 Things are only going to get better in 2003: Steven Richards


Last season was very satisfying for the Castrol Perkins race team and myself. With many top-five finishes and some significant operational changes within the workshop, the path was laid for a good season very early on.

2002 was about building a base. There were many faces to meet, within the Castrol group, the team and right through to sponsors, to get a general lay of the land, and to fit in with how things are done. Mind you, changing teams has been a reasonably common occurrence for me in the last couple of years, so it was relatively easy.

Even within the team, there were changes taking place in various areas, with some new, talented people joining the already established key personal. Larry could see the V8 Supercar Series was evolving and took steps to propel the team into the next few years, implementing changes that will continue to keep the team at the top of the V8 Supercar tree.

In terms of on-track performance, it was good. I was in the hunt for second in the championship until the last round at Sandown. There were good results that got away, Canberra and Sandown notably, but the car was unfailingly reliable, as Perkinsí cars always are, finishing every race bar two.

It's very easy to get caught up in our own propaganda, but from where I am sitting, things are only going to get better for us in 2003.

It will be a push to have new cars for the Netspace V8 Supercar races at the Grand Prix. 2003 presents the biggest change to the technical regulations since the categoryís inception in 1993. Both manufacturers will be debuting new models, and the Holden Commodore has new front suspension, in line with Fordís, and a new Chevrolet engine to contend with.

The main problem has been the delay of some important technical information for the suspension, which did not get the green light until early December. Itís all part of the process of finally achieving the sportís holy grail Ė a lasting parity.

Larry has given up fulltime driving, but I look forward to having him in the car at the endurance events. And in the meantime, it will be great to have him sitting on the other side of the fence, keeping an eye on the operations of the team to assist in the whole program of moving forward.

The team has a new face in Paul Dumbrell. He did a tremendous job last year in the endurance events with Larry, and showed great maturity to win the Konica Series. He will be a valued asset to the team.

I reckon this could be the most open championship for years. The off-season has seen many changes; drivers to new teams, drivers to new manufacturers and even new teams from overseas.

So with the season nearly upon us, I am incredibly eager to hop in my VX or VY Commodore, soften up the saddle and get stuck in. The Castrol Perkins crew, under the watchful eye of team manager Jim Vale, are working like men with no arms to have our Commodores ready for the upcoming season. And Iím sure our team is not the only ones! All the best.

Richo